Comfort. Energy Expenses. Safety. Value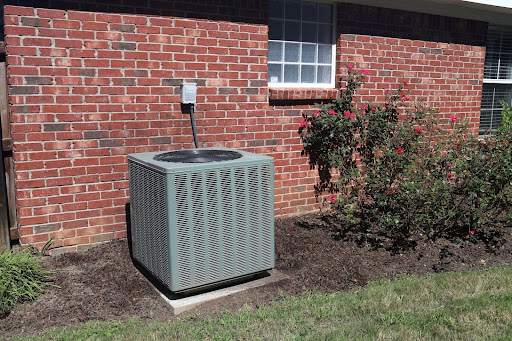 Why are Quality Residential HVAC Services Important?
Posted by: jlbworks
Posted on: February 15, 2022
With about 6% of the energy used in your home fueling your HVAC system, why wouldn't you want to incorporate quality residential services and maintenance? Your air conditioning unit uses so much energy, which means any mistakes made during DIY or unprofessional repairs could cost you hundreds of dollars.
Regular, quality HVAC services can protect the health of your unit and the quality of the air you breathe. When you hire a professional residential HVAC contractor, you can ensure your HVAC needs will be handled correctly, efficiently and that no long-term issues with your unit will arise. To learn more about why quality residential HVAC services are important, read on.
Here's why quality residential HVAC services are important:
Professional Advice
Proper Installation Techniques
Ensure Unit Efficiency & Safety
Mitigate Downtime
Professional Advice
When you begin to notice issues with your heating and cooling system, from unit strain, a lack of hot or cool air, and so much more, DIY repairs are not advised. With the help of a residential HVAC professional, you can get that extra peace of mind when it comes to the wellbeing of your system. Due to inability to seek out professional advice or a lack of that own knowledge, an HVAC installation or repair could go wrong on your own. In working with a HVAC professional, you will get the right solutions for your needs.
Once your HVAC unit is either repaired or installed, you should speak with the HVAC professional regarding what steps you need to take moving forward. In order to mitigate further unit strain or to learn about your new unit, an HVAC professional will have all the advice you need. As a result, you'll avoid any costly repairs down the line and elongate the life of your system.
Keep your HVAC repairs to a minimum with C&M Heating and Cooling!
Proper Installation Techniques
For those looking for an updated HVAC system, a larger system or maybe even smart technologies, a new HVAC installation can be challenging on your own. Without the proper background knowledge, tools or resources, a DIY installation could go horribly wrong. When installing an updated HVAC system into your home, you'll want a residential HVAC professional on your side.
Performing a DIY installation incorrectly may lead to numerous problems and even wasted energy. In addition, if the problem is not seen and fixed right away, additional costs will rapidly accumulate. Furthermore, a substandard installation could result in poor indoor air quality due to unnoticed damage. In order to avoid costly repairs, it's best to hire a professional HVAC company to install your system. The right installation techniques and tools can be applied by a professional to ensure your system is functioning properly all throughout your home.
Ensure Unit Efficiency & Safety
Safety standards and instructions are specific to each type of HVAC unit. Depending on whether your unit runs on gas or electricity, these standards may differ. Even if you have all the tools and information necessary to carry out a repair or installation on your own, you might not be able to follow proper safety measures.
A quality residential HVAC professional can service your system correctly while also following regulated safety precautions and local laws. Professional HVAC contractors have the proper tools and knowledge to successfully service your HVAC repair or installation needs.
Mitigate Downtime
During the summer time, regardless of your geographic location, you're not going to want to deal with a broken HVAC unit. The same can be said for those colder months! From December to March, you won't want to have to deal with a strained HVAC unit and therefore, a lack of warm air.
In order to mitigate any unit downtime due to unit strain or an outdated system, you'll want to incorporate regular professional unit maintenance and services. From a new unit installation, to a HVAC system repair, your local, residential HVAC professional can service your needs quickly and efficiently. Your timeline is important and a quality HVAC contractor will mitigate your system downtime and get your home warm or cool again, just when you need it.
C&M Heating and Cooling
Efficiency. Effectiveness. Reliability. C&M Heating and Cooling provides the best energy efficient HVAC systems that operate on minimal electricity to keep your utility bills as low as possible. The best HVAC services in the Nashville and surrounding areas, with steady, dependable performance year after year when properly maintained.
With that in mind, good systems should be quiet, long-lasting and low in home air conditioning and heating repair. At C&M Heating and Cooling, we select the very best HVAC solutions for your home.