Comfort. Energy Expenses. Safety. Value
About Us
C&M Heating and Cooling is a full-service HVAC Company in Nashville, TN, and the Middle Tennessee area. We are Nashville's Best HVAC Company because we have been in business for over 40 years. We have a track record and reputation to uphold services in Commercial and Residential Heating and Cooling, HVAC systems, along with installing Geothermal HVAC throughout Nashville and Middle TN.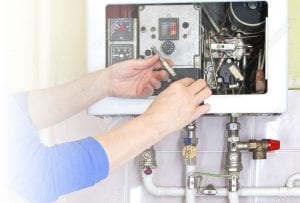 The C&M in our name stands for Charles & Milton, who were the brothers that originally started the business. In 2015 Charles passed away after a long battle with cancer, Milton and his family now own and run the company together.  Their entire family has lived in Middle Tennessee all of their lives. Charles and Milton have a boatload of siblings, cousins and other next-of-kin. With this incredible network of family, they've built a strong business…and they know that they are accountable for their work because they probably grew up with more than half of the people they do work for! There's something to be said for families that run a successful business and laugh together. They treat everyone that calls in just like that, family.
Milton's wife, Joyce, handles a lot of the behind the scenes jobs. She is quite the business woman and maintains the structure of the company. She is a true "Wonder Woman" and can run circles around most normal people. She is a definite mother figure within the business and is always there to help the employees and customers alike with anything they may need. Milton and Joyce's son Adam has been in the business since he was a teenager and has learned the company from the ground up. He has grown up in the industry and now handles all the social aspects of the business and most internal operations. Being raised around these people has definitely taught him the value of family.
When you call in Matthew or Olivia are likely the people you will speak with most. They will do all they can for you regarding orders and billing. Olivia is the head of the Service Department, and usually handles the scheduling and dispatching of the drivers and teams that will work on your HVAC needs. Matthew manages the office and can help you with any of your billing inquiries.
You'll meet some of the rest of the C&M family when they come to your place and work on your systems. C&M employs multiple teams of people – over 30 workers with various specialties. As a longtime business in Middle Tennessee, C&M Heating and Cooling have done their part to keep local jobs.
Want to learn more about our HVAC Services & Maintenance?
Click here for more detailed information if you are a home owner and need residential HVAC service or here if you want information for your business and looking for a reliable commercial HVAC companies.