Comfort. Energy Expenses. Safety. Value
Spring Hill HVAC Services
Full Service HVAC Company in Spring Hill, TN
C & M Heating and Cooling is a full service HVAC company serving Spring Hill, TN. Our air conditioning and heating repair experts are the best choice for commercial, residential, geothermal and HVAC system services in the surrounding area. We are a local family business providing quality and dependable service for the last 40 years that only experience can bring.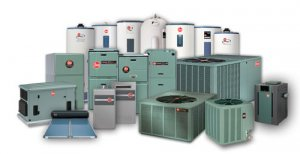 Spring Hill Air Conditioning and Heating Repairs
You probably have noticed that heating and air conditioning units have become more energy efficient in recent years. That's good news, given the current economic climate. The bad news is that these changes also make it more difficult to diagnose unusual problems. That's why you can trust our company to provide HVAC services with precision and efficiency. We proudly serve Spring Hill, TN and surrounding areas
We offer precise HVAC Repair & Diagnosis. Learn more about C&M HVAC Maintenance and Repair services in Spring Hill, TN!
Residential HVAC Services
When it comes to air conditioning and home heating repairs in Spring Hill, we proved comfort, energy, safety, and value. We offer the best air conditioning repairs in the area and provide Flander HVAC Filters for cleaner air.
Learn more about our Residential HVAC Services in Spring Hill, TN!
Commercial HVAC Services
Our company focuses on the efficiency and effectiveness of heating and cooling systems for commercial buildings. Our HVAC maintenance aims to help YOU reduce costs by improving the efficiency of your heating and cooling systems.
Learn more about our Commercial HVAC Services in Spring Hill, TN!
GeoThermal and Energy Efficient HVAC
At C&M, we believe in using energy-saving programs and products that are beneficial to you. Using the the temperature of the Earth, we use the greenest way to heat and cool your home thanks to new technology in GeoThermal systems.
Learn more about our GeoThermal HVAC Services and Energy Efficient HVAC Services in Spring Hill, TN!