Comfort. Energy Expenses. Safety. Value
Best HVAC Services in Franklin, TN
Full-Service HVAC Company in Franklin, TN
Air quality is important for a number of reasons – the most important being your health. That's why it's important to seek air quality services to maintain the condition of your heating and air conditioning units.
At C&M Heating and Cooling in Franklin, Tennessee, our HVAC company will install and service ANY manufacturer's equipment. We provide superior heating and cooling for both residential and commercial buildings at a fair price with great service. When leaving your home in Franklin, we want you to be happy and satisfied knowing your HVAC system is working effectively and efficiently to improve indoor air quality.
We take pride in our customer service. Call us today if you need a new or improved energy-efficient HVAC system that runs smoothly. Our HVAC contractors will work with you and around your schedule to give you the best heating and cooling service. With years of experience working in Franklin, we get the job done right the first time.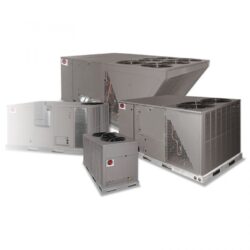 Franklin Air Conditioning and Heating Repairs
Regular HVAC maintenance is more important than you might think. Your unit is tasked with keeping your home comfortable and improving indoor air quality, but if it goes without routine inspections, a lot could go wrong without you even knowing. Longer unit life, increased safety, decreased utility and repair costs, and better air quality are all benefits of regular HVAC maintenance.
Like with any piece of equipment, when your cooling and heating systems are properly maintained and functioning at peak performance, they will work optimally. Most likely, your heating and air conditioning system is very complex in design. So if you've tried the DIY route without success, it's time to consider hiring an air and heating repair company that serves Franklin, TN. When it comes to your HVAC system, our heating and cooling professional can point out potential issues and help you prevent as much damage as possible.
We are Franklin's Best Heating and Cooling Company
Are you searching for the best HVAC services in Franklin? Consider contacting C&M Heating and Cooling! The biggest advantage of hiring us for your HVAC service is our precise diagnosis. Our HVAC contractor has the advantage over competition because we have access to nearly every part, tool, and experience related to heating and cooling units. So, you will be ensured you will receive quality service.
Our contractors offer precise HVAC Repair & Diagnosis. Call us today and learn more about our company's HVAC Maintenance and Repair services in Franklin, TN.
Residential HVAC Services
When it comes to air conditioning and home heating repairs in Franklin and Middle Tennessee, we are experienced in providing comfort, energy, safety, and value. We offer the best air conditioning repairs in the area and provide Flander HVAC Filters for cleaner air.
Learn more about our Residential HVAC Services in Franklin, TN.
Commercial HVAC Services
Our company has years of experience working on the efficiency and effectiveness of heating and cooling systems for commercial buildings. Our HVAC maintenance is reliable by keeping employees comfortable and safe. Our goal? To help YOU improve the efficiencies of your commercial heating and cooling systems and save over time.
Learn more about our Commercial HVAC Services in Franklin, TN.
GeoThermal & Energy Efficient HVAC
At C&M, we believe in using energy-saving programs and products that are beneficial to you. Using the the temperature of the Earth, we use the greenest way to heat and cool your home thanks to new technology in GeoThermal systems.
Learn more about our GeoThermal HVAC Services and Energy Efficient HVAC Services in Franklin, TN!
Common Signs You Need AC Repairs or Replacement
AC takes a long time to cool down
Strange noises
AC unit smells weird
Leaking
Unusually high utility bills
Dirty air filters
In Franklin? Give C&M Heating and Cooling a call at 615.790.1362 to set up an inspection for your HVAC unit.